Integration and Modelling
At the core of any exploration or production project has to be the application of robust data interpretation / analysis that considers uncertainty. In addition it is essential that that is coupled with relevant modelling and predictions to evaluate the volumetric of the resource.  Using our in-house expertise inconjunction with our extensive industry links TectonKnow can provide an integrated solution for your exploration/production scenarios.  
Petroleum Systems Modelling
Our Margins and Basins analysis expertise can be coupled with Petroleum System Modelling to predict and quantify margin resources and reduce risk in frontier basins.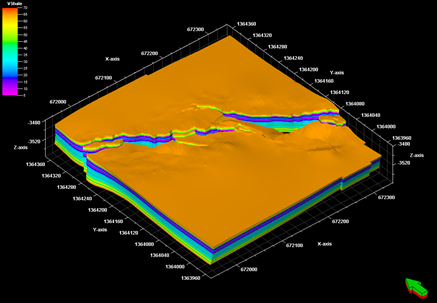 Geomechanical and Reservoir Modelling
Our expertise on structural modelling provides an input into reservoir modelling and prediction of resource in place. The TectonKnow team can provide integrated solutions to fit your requirements.
Structure-Tectonics Database
Through our collaboration with Knowing.Earth we are developing a suite of structural and tectonic databases that can be used to used to predict resource distribution.
These can either utilise our existing databases or we can work with you and your data to develop company specific deliverables.
Restorations and fairway distribution prediction
Whilst our structural modelling provides insights into the presence and impact of faults and fractures, it can not predict resources distribution which are controlled by facies variation. Our expertise can couple structural restorations with basin fill understanding to predict resource distribution in such cases.